The Sami jewelry collection includes over a hundred different unique designs that continues to expand.
I preserves these beautiful craft as well as bringing these exclusive jewelry into a new fashion dimension by continuing to develop bespoke designs inspired by the traditional Sami craft.
I started to create the jewelry collection in 2001 and have since then been designing and selling these coveted Sami jewelry all over the world.

I take great pride in the quality as much as I do the design, therefore, a strict control is implemented in every step of the manufacturing, so you can be absolutely sure that you will receive a beautiful piece of jewelry of the highest quality.

Every piece of jewelry is carefully made by hand and I work with only the highest quality selected components such as genuine leather in many beautiful colors, pewter wire, sterling silver beads, gold plated beads, colored copper wire…. "to put all these components together and see beautiful jewelry take shape is a true passion!"
Each jewelry has an unique name selected after characters and places in the Norse mythology.
Every piece is unique and is for both men and woman to wear for both everyday and special occasions.
These "timeless treasures" will with time and wear turn into a beautiful sparkling piece of jewelry and become even more attractive.
I hope you enjoy my collection of jewelry as much as I enjoy creating it!
Ann-Cathrine Hedman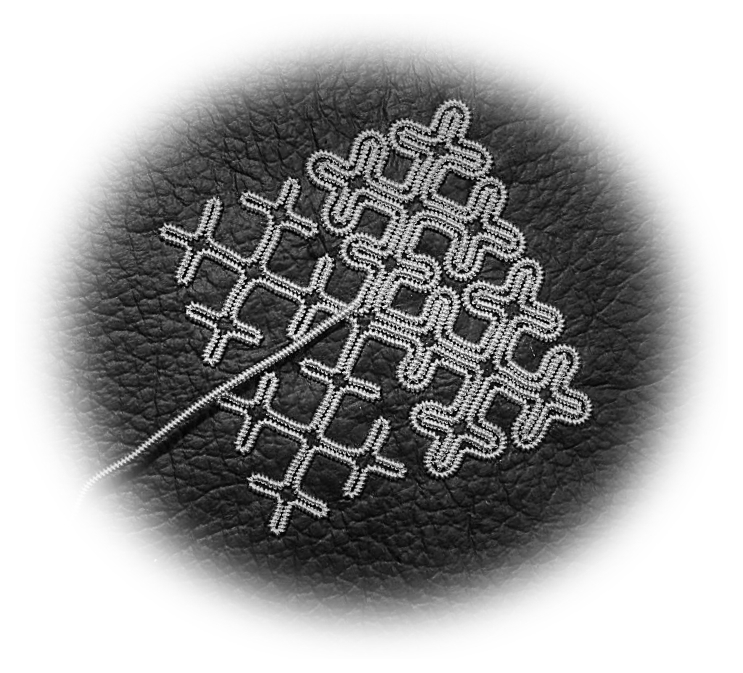 This is one of six embroideries for chair cushions that I sewed in collaboration with the Swedish designer Monica Förster.
See the 6 embroidered patterns on the lovely chairs here:
www.monicaforster.se/stool-for-zanat/