You are purchasing directly from the designer.
Each jewelry is unique and made directly for you, according to your order

.
Prices in Swedish Krona (SEK)
Payment options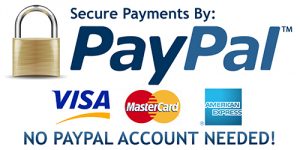 PayPal / Credit Card
PayPal keeps your payment information secure.
-Don't you have a PayPal account? No worries you can pay via credit card without having an PayPal account!
To pay by credit card, choose PayPal as payment option at checkout and you will be redirected to PayPal to complete your purchase securely
.
IBAN/BIC Bank Transfer
(European cross border payment)
Make your payment manually into AC Design´s bank account with IBAN/BIC.
You will find the bank information on the order confirmation sent to your e-mail.
Bankgiro
Välj Bankgiro i kassan, gå sedan till din bank och överför summan + ditt fakturanummer till bankgiro nummer: 349-4309
I kindly request payment immediately upon purchase.
Orders will be made when payment has been received.
*

After placing an order, you will automatically receive a confirmation email containing your order. (If you don´t receive it, please look in your junk mail)
*

When your order is ready and sent off, you will receive an email notification with tracking information. 
Shipping Details
Each jewelry is unique and made directly for you according to your order, normally your order will be ready and on its way in

1-3

working days from the date that you placed and payed your order.  
Sweden
Du får ett e-mejl när din beställning är klar och skickad.
Shipping costs 69 SEK per order.
Your parcel will be traceable.
You will receive a confirmation email when your order has been finished and dispatched.
Europe and Rest of the World
Shipping cost 110 SEK per order.
I use Swedish PostNord REK (insured mail)
Your parcel will be traceable.
Delivery
Delivery times are estimated (depending on where in the world you are located) at 1-20 business days from date of dispatch.
Estimated shipping times:
North America:
4-8 business days
Europe:
2-7 business days
Australia, New Zealand and Oceania:
6-8 business days
Asia Pacific:
4-6 business days
Your parcel will maybe need a signature on arrival, make sure your name and address is correct, (your parcel cannot in certain countries be send to an unmanned PO BOX, please check it first with your post office if it´s possible)
You will receive a confirmation email including tracking number when your order has been finished and dispatched.
Please be aware that any duty and taxes that may be due in the country of destination are the responsibility of the customer.
You can track your parcel here:
Return Policy
You are welcome to change the size of

Narrow

bracelets if you unfortunately ordered the wrong size.
You may exchange for a different size within 7 days from date of receiving.
The customer will pay for shipping, re-shipping charges and fees.
When returning jewelry it is the customer's responsibility to ensure the item is posted back and received in

unused

condition. I recommend you take out postage insurance to cover any loss or damage in transit. (I cannot be held liable for any returned goods damaged or lost during transit.)
Ensure you order the correct size

To assist you in purchasing your correct size, you find instructions on how to measure your size here:
If you have any questions, don´t hesitate to contact AC Design by email or via the contact form.
Jewelry Care
In order to prolong the beauty I recommend that your Sami jewelry should avoid contact with water and chlorinated water. Wearing your jewelry in the pool, may cause a dark patina to accumulate on the surface.
Your

Sami

jewelry

will not be destroyed if it happens to come in contact with water

now and then.
Please handle with care and if required gently clean the Sterling silver beads with a small polishing cloth.
Accidental damage/breakage can be repaired for a
charge plus delivery costs.
All jewelry is lovingly made using highest quality selected material such as, Reindeer leather, pewter wire, gold wire, copper wire, colored wire, genuine leather cord, S
terling 925 silver beads, gold plated beads and glass beads.
The pewter wire contains 4% silver and is nickel-free.
The button on Sami bracelets, necklaces and anklets is made of horn from the reindeer´s antlers.

AC Design is a registered company in Sweden.