"This is a beautiful bracelet! Very fine quality. I will be ordering another one. Just love them."
–Cecelia
"Beautiful! I purchased this for an anklet. Size was perfect. Material and craftsmanship are excellent!"
"Bracelet is great! Love the color and the design. I have a few of these bracelets and I love them. I'm trying to get one in every color :> And it arrived here well packaged and way quicker than I expected. Great seller!!"
–Pamela
"Schnelle Lieferung, tolles Produkt. Danke :-)"
-Heike
"Perfect….seller, artist, shipping time, packaging and beautiful bracelet."
–Cheryl
"Beautifully made and fits perfectly. I am very happy with the sami bracelet. It was sent pretty quick from Sweden and it did not take long to arrive in Australia.Highly recommended."
–Jenny
"The bracelets arrived this morning and I love them!"
"Beautiful, high quality, excellent craftsmanship!!"
"Très beau produit. Conforme à la distribution. Et le must, la livraison est rapide. Je conseille absolument cette boutique!"
"The reindeer leather is very soft and rich in color. The braid work is exquisite!"
-Karla
"The quality is amazing and it shipped very quickly. I will definitely order from this seller again!"
"Well done and so goregous"
"Stort tack för snabb leverans.
Ursnygga!"
"Just wanted to drop a note letting you know that the bracelets arrived and they're beautiful! We LOVE them!"
"Received it this morning !!!…. it is soooooooooo beautiful!…and color of leather is indeed perfect!"
–Florence
"Thanks for the nice sami bracelet. I am very happy about the new one, I have already a narrow one since 3 years wearing it all the time."
–Christoph
"I have to write and tell you that I am very happy for the three bracelets I ordered, they are incredibly beautiful and I am so happy I found your web shop. I´ll be back!"
–Karina
"Tack för två jättefina ringar, de är helt underbart vackra. Jag är kanonnöjd!"
–Cecilia
"I wanted to let you know that I absolutely love the bracelet you made for me. The fit is perfect and it is very beautiful!"
–Jonathan
"My daughter loves this, it is well made and fits her real well, I would recommend anyone to order from this artist."
–April
"Such a pretty bracelet! I'll be wearing this with other bracelets stacked. Such wonderful quality and workmanship! Beautiful!"
–Laurie
"I received the ring today and it´s even more attractive in reality"
–David
"I received the bracelet in the mail – it is just exquisite! the picture on
your web looked good, but the real thing is really something!"
–Lynn
"BEAUTIFUL bracelet!!!! I LOVE it!!! I will wear it everyday, stacked with other bracelets!"
–Laurie
"Superschnelle Lieferung, 1 a -Qualität, merke mir die Adresse für weitere schöne Armbänder!!"
–Friedrich
"Très joli et très original bracelet. Bravo ! et merci beaucoup."
–Mireille
"Thank you! I Love your bracelets!"
–Ann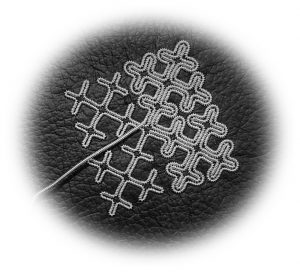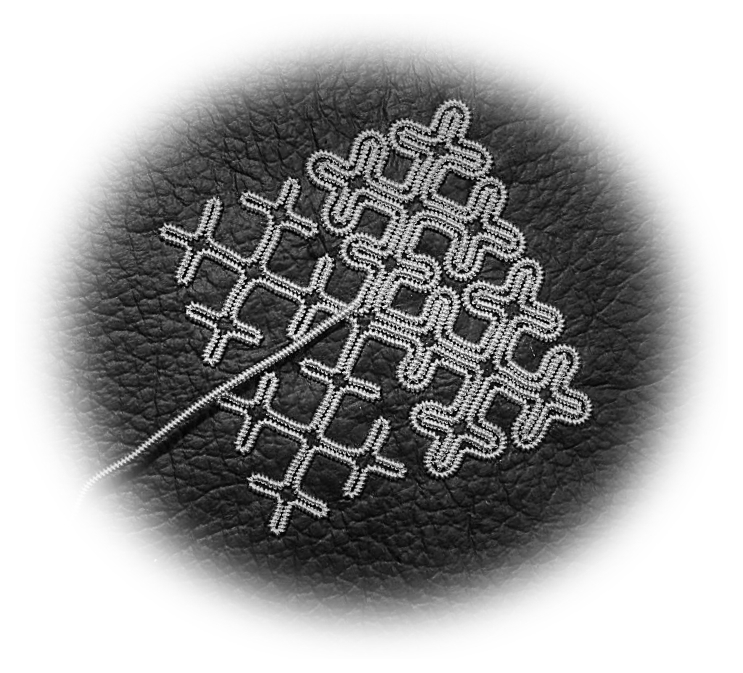 Embroideries for chair cushions in collaboration with the swedish designer Monica Förster.